Robert Breen is one of my fellow authors in the Anything Goes Volume 1 Anthology. To help market the book, we customized our Facebook covers to build anticipation for the book's release.
I made one for Rob. Here it is!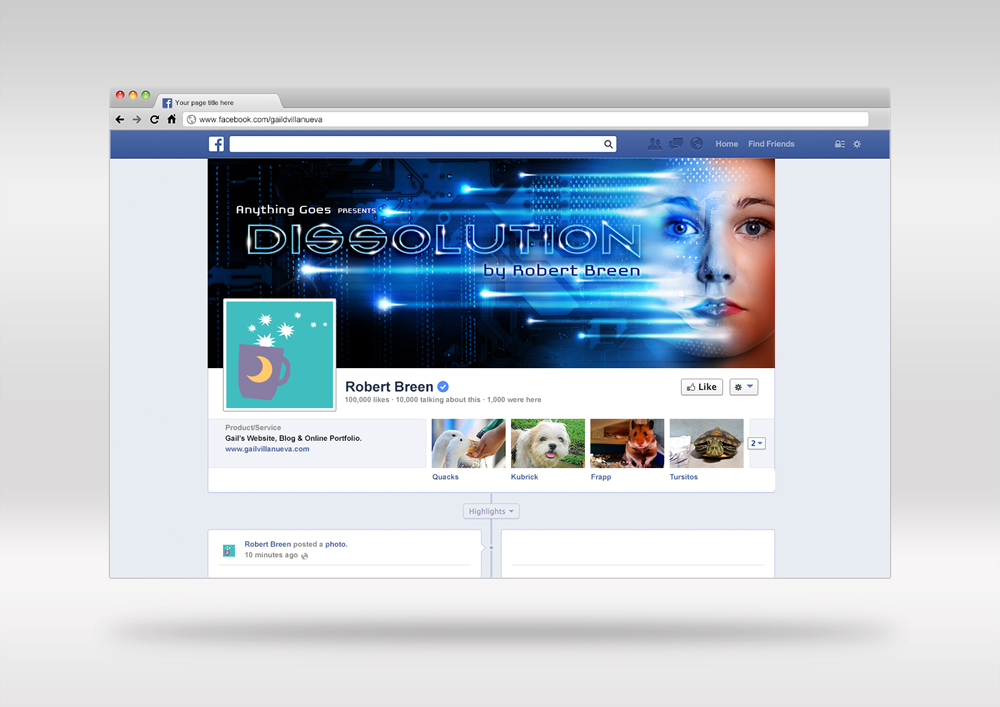 His story is totally sci-fi, so obviously, I went for that feel. He posted a version of his story online, and you can read it here!