This page is supposedly a longer version of my bio, but I'm still working on it. 🙂 In the meantime, I made an "infographic" of me!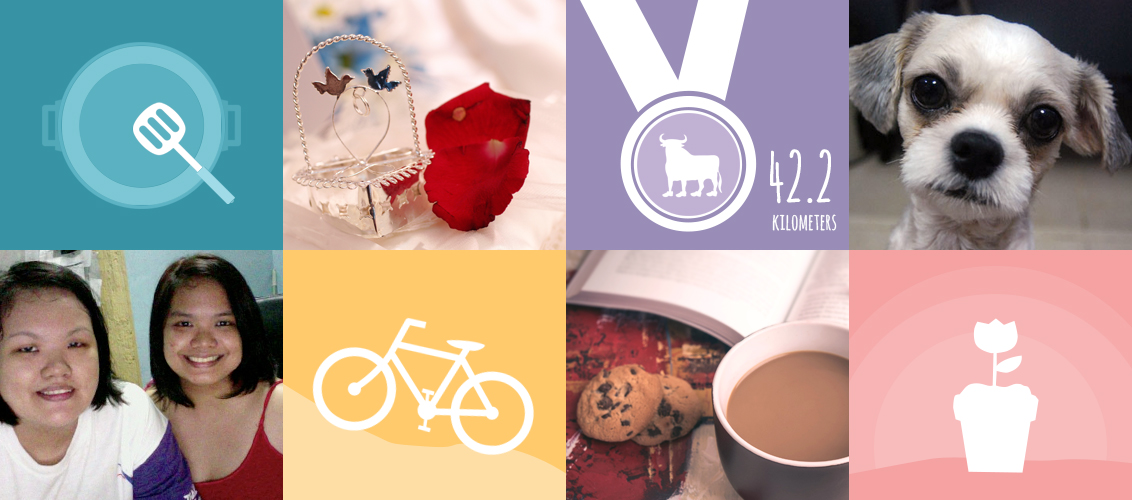 I'm lazy to explain in detail (I swear I'll get to it one of these days), so here's a quick rundown:
I love to cook when time permits (usually in the weekend).
I'm married, but no kids yet.
I'm a marathoner — I finished 42.2 kilometers a few years ago at The Bull Runner Dream Marathon.
I love animals. Dogs, ducks and chickens, in particular (that's Kubrick, my little alpha "commander," in the upper right hand corner of the infographic).
My one and only "baby" sister is schizophrenic. To say "we've been through a lot" is an understatement. If you know me well enough, you'll see her popping up in some of my stories, especially the fiction ones.
My husband and I bike together when we get the chance — it's our weird idea of a romantic date.
I LOVE chocolates. If I were a worker at a chocolate factory, swimming and eating the pools of chocolate are so worth getting fired for.
I like gardening. It calms me down. Besides, my sister and I have this dream of turning our backyard into a mini-farm.
For writing stuff, I'm represented by Alyssa Eisner Henkin of Trident Media Group.