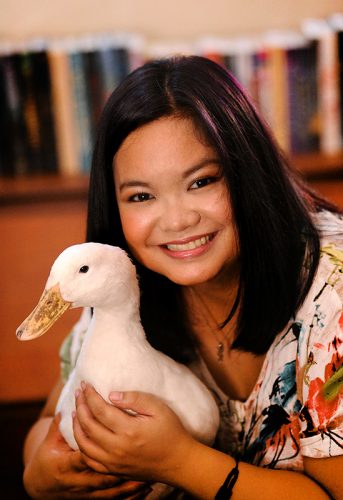 Hey, there! I'm Gail, and I'm a Filipina author, born and based in the Philippines. I write historical fantasy and contemporary novels with a dash of magic for middle grade readers. My fiction is represented by the amazing Alyssa Eisner Henkin of Trident Media Group.
I co-founded the Philippine Blog Awards when I used to blog a lot. I still do, but not so much anymore. I run a design studio with my husband, Marc, in the outskirts of Manila. Sometimes, though, I also do freelance copywriting on the side. When I'm not in front of my computer coding a website or writing a story, you'll likely see me in the backyard, playing with my four dogs, six ducks, a chicken, two turtles, and a cat. They're a handful, but I love them all ❤️
One of my ducks, Quackie, is a real diva! She has her own blog on Tumblr. 😄
Like my website? I made it! 😊 Check out my online portfolio (it's still under construction, but it contains the info you need to inquire).