Fully Booked Chats: Gail Villanueva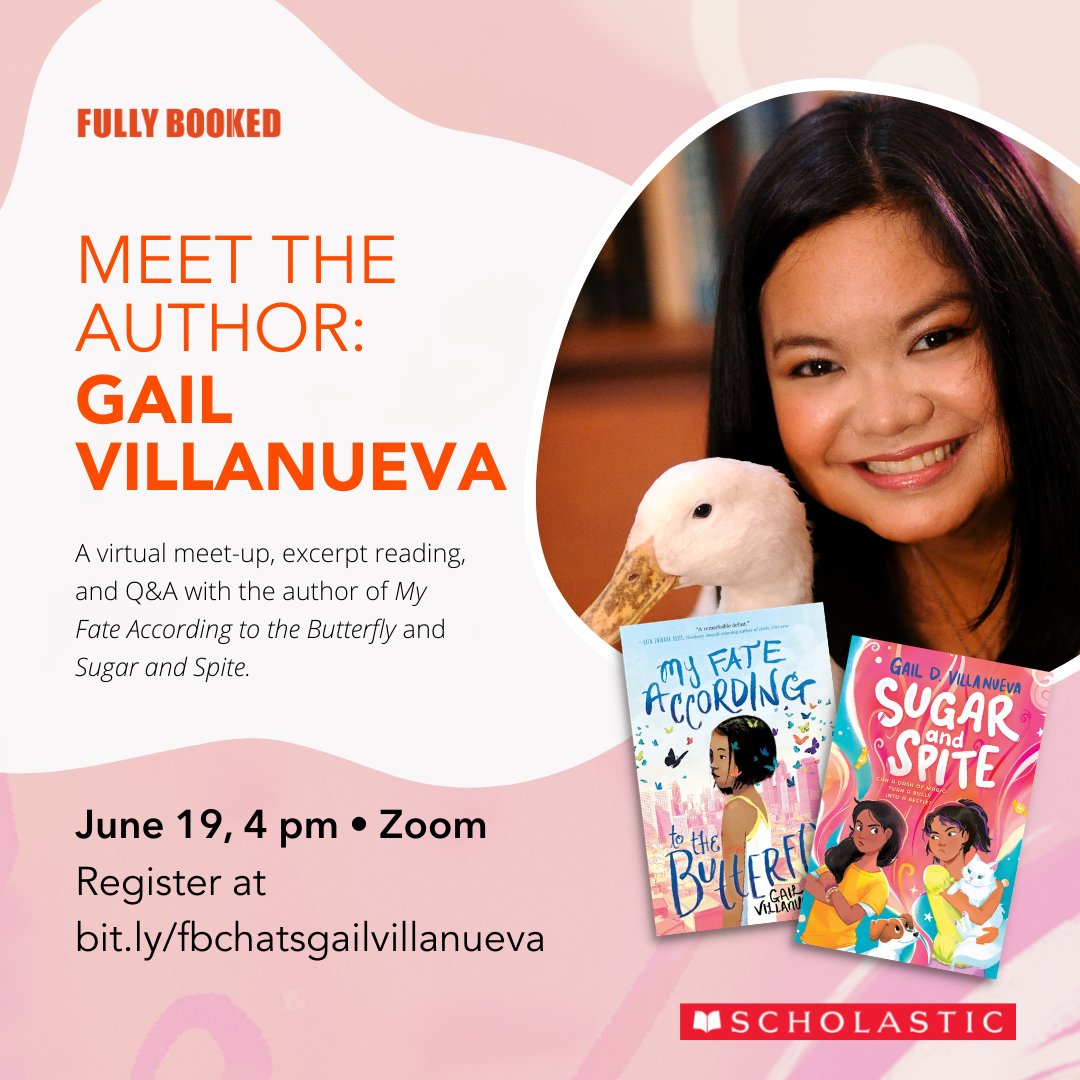 Date:
Saturday, 19 June 2021
Venue:
Fully Booked Private Zoom
Join Fully Booked on June 19, 4:00 pm (Philippine Time), for a virtual meet-up, excerpt reading, and Q&A with the author of My Fate According to the Butterfly and Sugar and Spite: Gail Villanueva. Register now through the form below.
This event is suitable for children ages 10 years old and above. We highly encourage all children under the age of 16 to be accompanied by a parent/guardian during the event.