"Kumain Ka Na Ba?" Filipino Food is Love, Family, and Home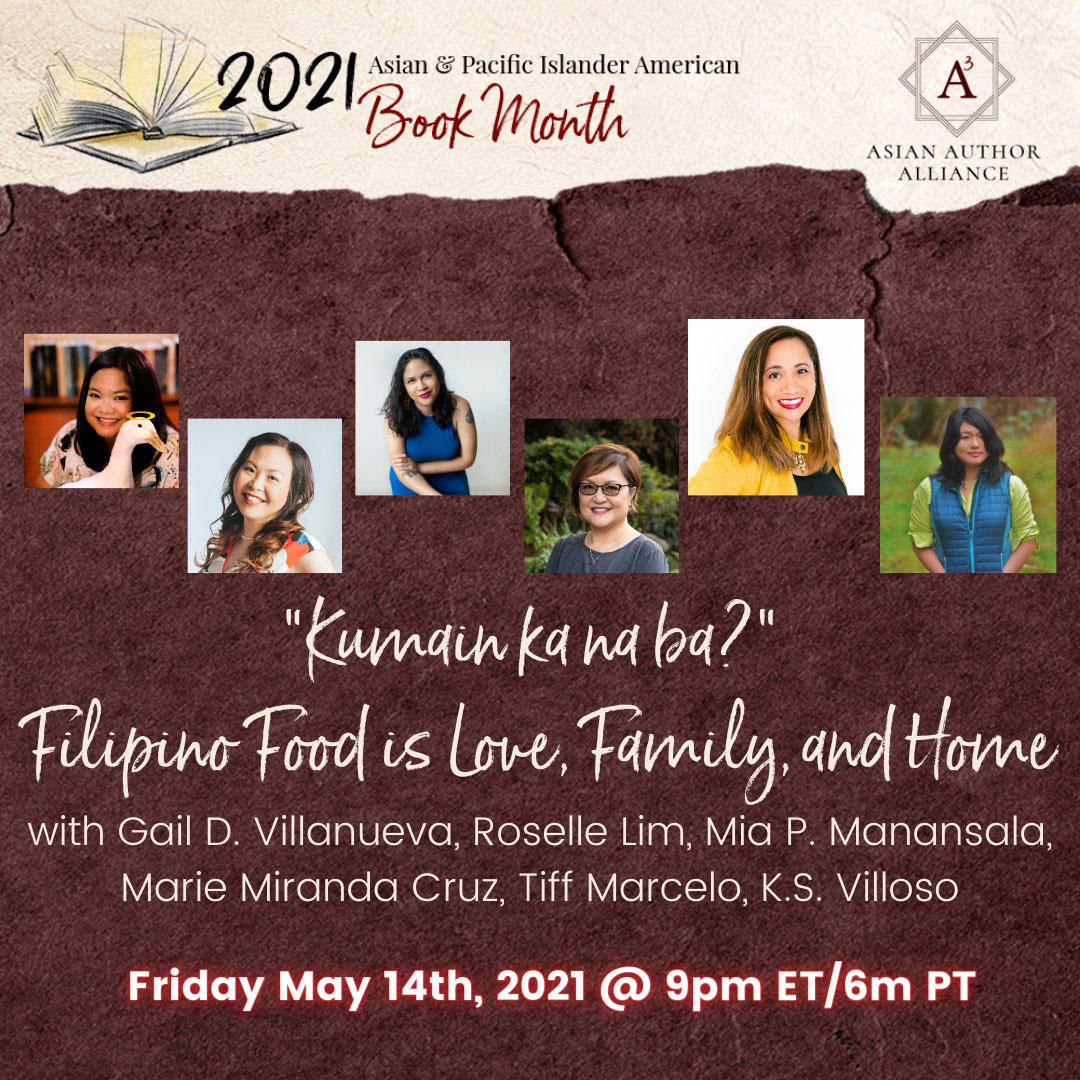 Date:
Friday, 14 May 2021
Venue:
Asian Author Alliance YouTube
Asian Author Alliance 2021 AAPI Book Month
Event Link: YouTube Live
For a lot of Filipinos in diaspora and the motherland, food is love. Food is family, food is home. Join Filipino authors, Gail D. Villanueva (Sugar and Spite, My Fate According to the Butterfly), Roselle Lim (Natalie Tan's Book of Luck and Fortune, Vanessa Yu's Magical Paris Teashop), Mia P. Manansala (Arsenic and Adobo), Marie Miranda Cruz (Everlasting Nora), Tiff Marcelo (In a Book Club Far Away, It Takes Heart), and K.S. Villoso (Chronicles of the Wolf Queen series) as they discuss food as a love language and a cultural identity in their stories.
NOTE: Time/date is in Eastern Time, but we encourage Philippine-based readers to join in. Time and date of the panel in PHILIPPINE TIME is Saturday, May 15th @ 9am.