Stories From Beyond US borders: The Young Reader's Window to the World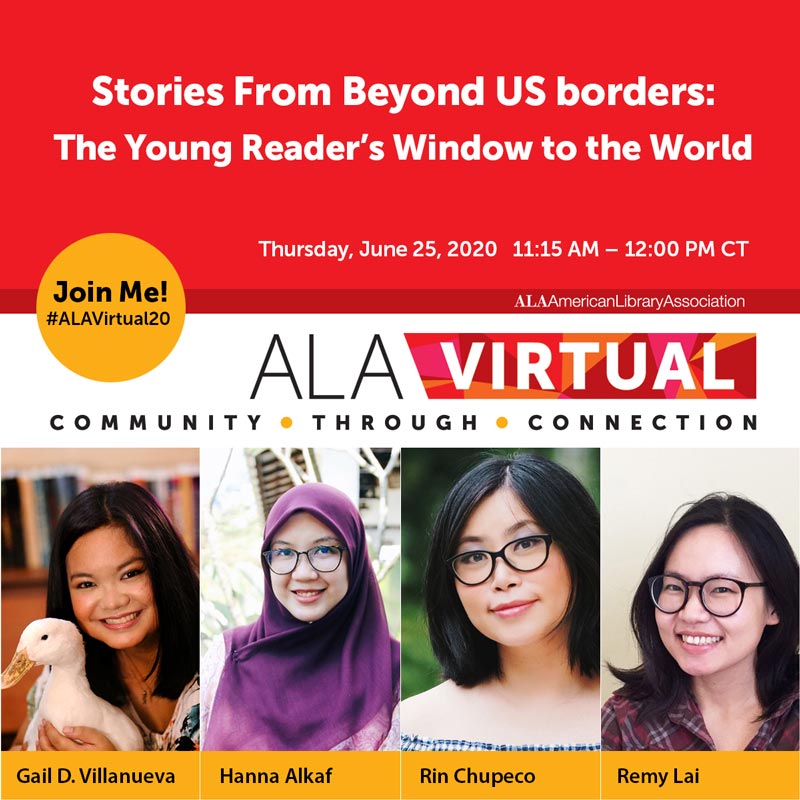 Date:
Thursday, 25 June 2020
Venue:
ALA Virtual 2020 website
Time: 11:15 AM – 12:00 PM CT
Make your reading lists more inclusive with English-language children's books with non-US settings and perspectives! Join Southeast Asian authors Hanna Alkaf (The Weight of Our Sky), Rin Chupeco (The Bone Witch), Remy Lai (Pie in the Sky), and Gail D. Villanueva (My Fate According to the Butterfly) as they share personal experiences of publishing in the US while writing from Asia and Australia. They'll be talking about the misconceptions of viewing culture as a monolith, provide differing perspectives beyond American borders and insights on the relevance of marginalized voices to the universal human experience. Q&A to follow.
Click here for more information!