Hello Mister Kapre! Guess what? I'm trying my hand at a full 50,000-word NaNoWriMo this year! Take a look at my preps: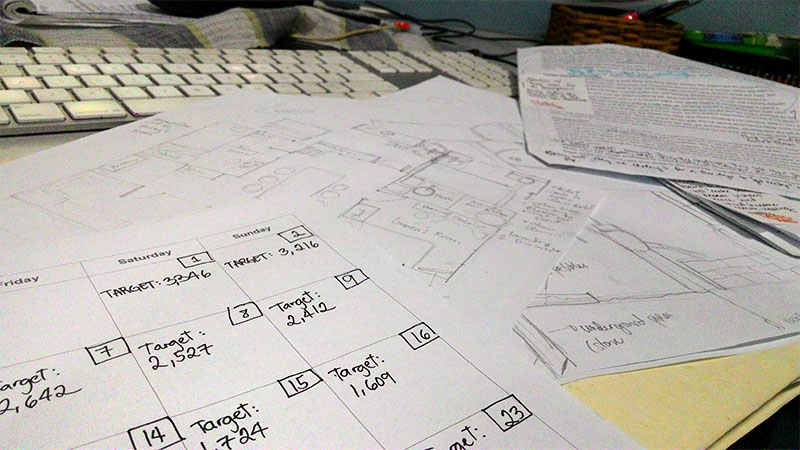 Yeah, I know. I'm obsessive-compulsive that way! I tried to wing it the first time in Camp NaNoWriMo, and failed miserably. I only had to write 15,000 words, but I still didn't make it. Second try at Camp NaNoWriMo, success! And yep, I prepared for that. Like, scene-by-scene outline level of preps.
So now, I'm trying my shot at finishing 50,000 words in one month. From November 1 to 30, I'm going to write daily to make the word count. I really do want to complete it this time… The novel I've been working on had been on hold for so long, it's about time I complete it. Besides, January is submissions month! Best time to send out all those queries when agents and publishers are open to submissions.
Of course, I can't submit anything if I don't finish it. Hopefully, NaNoWriMo will give me the push I need! 🙂
Wish me luck, Mister Kapre!