When I'm feeling really down or stressed, and reading a book just wouldn't do, I draw. It's how I cope, especially when dealing with the loss of a pet. This is a doodle I made for Enzo the Pekin Duck.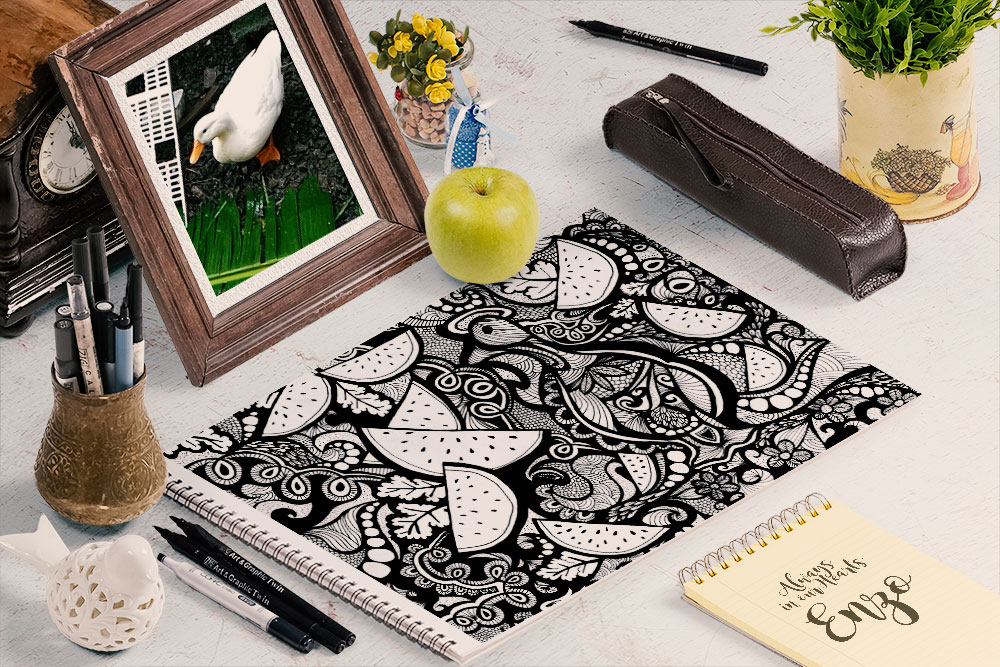 Enzo was actually a hen, not a drake. Well, we thought she was a drake and gave her a boy name. By the time we realized she was indeed a girl duck — she laid an egg — the name was stuck. She was our Enzo, and she wouldn't answer to any other name.
Unlike her sister Quackie, Enzo wasn't very sociable, but she was sweet. She would greet me whenever I checked up on them in the backyard, waddling as fast as she could if I carried a treat. She would wake me up in the morning, quacking under my window when the sun came up.
It took me a while to get used to the morning silence, and even up to now, I still very much miss her 🙁
Enzo loved watermelons, so I thought adding it to my doodle would be most appropriate. Besides, she's probably in watermelon heaven now, quacking to her heart's content.
We miss you, Enzo!
In memory of Enzo ♥ 20 January 2015 — 18 February 2016