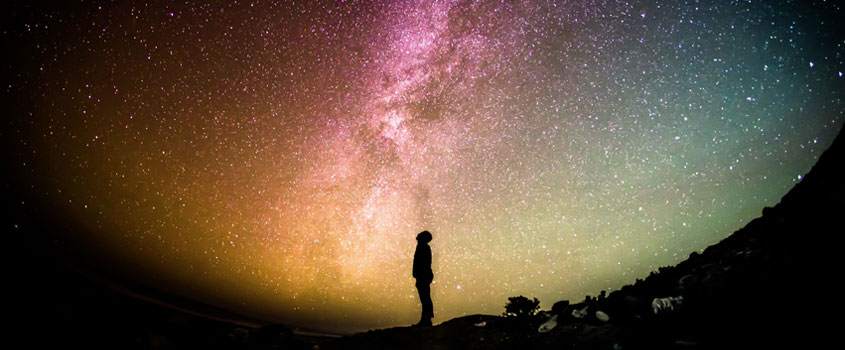 I meant to write a New Year post in January, but I just couldn't bring myself to. You see, 2016 had been great and terrible for me. In writing, I've met awesome new friends (waves at my literary soulmate and bad juju repellent), mentors, and critique partners who have made my writing so much better. But my personal life didn't fare too well. My husband and I also lost family members, both human and creature. I still get choked up every time I think about them, especially my furry little boy Kubrick, who'd been my alter ego for so many years. Thing is, this wasn't the first time crappier than crap happened to my family. Every time, we managed to pick ourselves up, and somehow be in a-bit-better situation than we were before the crappy stuff happened. It was as if crap 💩 was precursor for something good.
And it was. Well, at least for my writing dreams, that is. I'm still waiting for that light in the dark tunnel for some personal stuff, but I'll take this blessing—and it was indeed a blessing, almost as if it was from my grandma herself.
You see, Mama Nena, my grandma, was the one who taught me to read. While my first grade class read silly stuff like "the cat jumped out of a hat," I couldn't make sense of how those letters became words that said those things about the damn cat. I just couldn't keep up.
However, Mama Nena was patient, and she knew me well. She showed me how letters could actually make sense through pictures and those images I loved to draw. She taught me to read by tapping my first love—art.
Since then, I read everything I could get my hands on. Then I wrote my first story. It was only five paragraphs long, and it was crap. But for my seven-year-old self and my proud Mama Nena, it was a work of genius.
I wrote longer and longer works. Some with illustrations, but most without. I wrote novellas without even knowing what a novella was, and started making notes for what I believe would be the next great Filipino novel.
And then college happened. Then I got a job at a call center, which I later resigned from after six months. Then I started a web design and development company. Then I got married. Basically, life happened.
But my dreams remained—I wanted to write a book and get published.
In one of my social media circles, a friend told us about her self-published book. I figured it was what I wanted too. After all, I had tools a self-published author would pay for—design skills, a personal server, print suppliers, and even substantial contacts in the local online and mainstream media. I had all that, except for one important thing: TIME.
I just didn't have the time for self-publishing. My husband and I were already running a business, finding the time for another one was next to impossible. Luckily, a colleague from CARA Welfare mentioned about looking for a writing buddy. She was going the traditional publishing route, and she was going do it from her home in the Philippines.
Up until that point, I didn't really think I had a chance in international publishing, specifically in the US. This was for reasons that merit a different blog post, but bottom line, it just didn't seem possible. However, knowing somebody with similar goals and lived in the same country as I did, I figured I'd give it a try. I was going to query an agent who would sell my books for me, no matter how long it would take.
Because of my day job, I couldn't work on my book full time. I finished the first draft of Spirits of Anito in NaNoWriMo 2014, and did some edits on my own. At this time, I didn't even know what the acronym "CP" meant (if you're reading this post with querying plans at the ready and you don't know what CP means either, I suggest you Google that right NOW). Two months later, I figured I was ready, but something about the book still nagged me. I entered Pitch Madness 2015 and surprisingly got picked. I even had requests during the agent round!
Like I said, there was something still off about the manuscript, so it didn't really surprise me nothing came out of those requests (seriously, don't do what I did). I queried a few more agents, and got more partial requests. Again, the rejections trickled in. This time though, I got some feedback—my main character lacked agency.
I wasn't ready to give up yet, so I continued to work on Spirits of Anito. I finally got me some beta readers, and their feedback made my manuscript so much better. I came upon Justina Ireland's Writing in the Margins mentoring program in November 2015, and entered. I got in, and Justina paired me up with the legendary kidlit guru, Kate Messner, sometime in January 2016. We worked on my manuscript, and I sent off more queries.
This time though, I got a good number of full requests in addition to partials. One of those full requests was from an agent from a powerhouse literary agency in New York City. It wasn't the first time I queried her (the original query was awful), so the request came almost as a shock. She replied within minutes after I hit send. It took a painful snort of my coffee and several re-reads before I finally accepted the email was real.
You see, this agent represented a NYT Bestseller I really, really loved (and still do). She was one of those Unrealistic-Dream Agents I found so unattainable, I didn't even bother daydreaming about having her as my agent. She could forget about requesting my book, and I really wouldn't care. The mere thought of getting a request—a full one, I might add—was more than enough for me.
A couple of months went by, and I didn't hear from Unrealistic-Dream Agent. I didn't mind, but the rejections stung. Especially those that came from full requests. I kept getting the usual "don't love the voice enough to offer rep," or "I liked it but didn't love it."
It was so frustrating. My mentor loved my book. My CPs and betas loved my book. Why couldn't these agents love my book?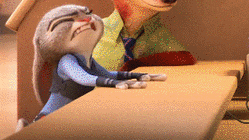 I've read somewhere that "liked, but didn't love" was usually a blanket rejection, and there was just something about the book that didn't resonate with an agent enough for them to give substantial feedback, or offer rep. I kept wondering what I was doing wrong. Well, I was until an agent gave me a bunch of revision notes and an invitation to re-submit.
I fired off emails to other agents who were still reading my full and partial. I asked them if they were willing to hold off judgement until this revision, and they all said yes. I didn't bother sending one to Unrealistic-Dream Agent. She probably just forgot to send me a rejection, which I wouldn't want to receive. I'd rather make myself believe my book was still under consideration. My manuscript could sit on her reading pile as long as possible, or until I had an offer to nudge her with.
Now, while I was getting these rejections and requests, I was itching to write a new book. It was a middle grade contemporary inspired by my relationship with my sister, and had elements of Philippine politics and Filipino superstitions. But I couldn't let Spirits of Anito go. I just put in so much effort into it, you know? Besides, I couldn't let down the people who helped make it better.
Unfortunately, I was stumped. I didn't know how to fix the problems R&R Agent pointed out. I talked about this issue with my writing friends, and consulted my mentor. In the end, I decided it was best for me to take a break from revising Spirits of Anito, write the new book, and see what goes from there.
So I did. I'm a fanatical planner. If you can have an extreme case of story outlining, that would be me. I can't write unless I've plotted the story from start to finish, and got a Pinterest board and my handy spreadsheet of character profiles ready. For this new book, everything just fell into place. From the outline to character profiles, to chapter notes, to playlists, to basically everything that helped me get the words down—they came to me so fast, it was almost scary.
After a couple of weeks, I had a complete outline for the new book. A month and a half later, I was done with the first draft. I joined #DVpit, and got an overwhelming response. I wondered if I was just good at pitching, or if my premise really was something. While I researched everyone who requested (28 agents and 1 small publisher fave'd for request; 5 editors retweeted interest), the political climates in both the US and the Philippines changed.
My book had some political undercurrents, and the rise of a scary ideology had me sit back and reconsider my publishing plans. My mentor Kate had a book tour around this time, but Erin Entrada Kelly stepped up and helped me revise my book as CPs sent in their comments. We did one major revision pass. At the same time, I've gotten help for my query from Joy McCullough-Carranza, and proof-reading of my first 10 pages from Sarah Kettles. By January 2017, I felt I was ready.
This time though, I knew I was ready.
I sent my first query for the new book on the 3rd of January—my younger sister's birthday. I thought it was fitting, sending on that day. It was a great coincidence, considering how this book was inspired by my relationship with her. Besides, the superstitious part of me thought it was an omen for great things to come.
And it was. For the next few days, I was at a 100% full request rate. I had some step-asides, but I was okay. I got rejections, but again, I was okay. Actually, I was quite chill about it, until that one email from a then-dream agent.
It was very complimentary, but addressing the issues they raised would essentially gut the heart out of my book. I was only on the third week of querying, but these notes made me question if there really was room on the shelves for a book like mine. Maybe I'm just weird, but this really dark moment had me sending off a whole bunch of queries.
Then Anica Mrose Rissi came out of the blue with her notes, renewing my faith in the story again. A week later, I was feeling good and regretful of abandoning my query plan. "But that's okay, I've only sent 28 in total. I have a hundred to go," I thought. Besides, there were still agents waiting for the revised version of my first book. I could always work on that if this one didn't fly. Oh, and there was Unrealistic-Dream Agent too.
But life is a total jerk. It'll yank the rug from under your feet just as you're beginning to stand up. Or maybe, as it was in my case, it surprised me so much I almost dropped my phone in the toilet: Agent #1 called to offer representation.
Just like that, I had an offer. And from a great agent too! A friend told me I'm up for the most stressful week of my life. Ha! Stress? I live for stress!
Thank goodness I didn't actually tell him that. Because after I sent my notice of representation, I got a barrage of emails asking to read my full.
Unrealistic-Dream Agent was the last agent I sent the nudge to. I assumed she had already rejected Spirits of Anito, but I didn't want to leave any queries/requests open. I had to think of a clever way to remind her of the full request, tell her of my offer, and entice her to read my new book first instead of the other. Somehow, I managed to convey all that without sounding like a jerk or a blubbering fool. To my surprise, she requested! All along, my unrealistic daydreams were actually right—she just hadn't gotten to reading my first manuscript yet.
There was radio silence over the weekend. I didn't mind, I knew that was when the agents would be reading. Then I received a request for a phone call from Agent #2. We talked on Tuesday morning (Manila time) and they were as wonderful as Agent #1.
Mike was right. 😝 Knowing I now had to say no to an offer, I got stressed out. I was so distracted, I couldn't type a single line of code without messing it up ten times first.
When I wrapped up my call from Agent #2, an email from Agent #3 came in to schedule a call. By this time, my husband deemed me a lost cause and absolved me of my programming tasks. Anyway, I was nearing the deadline I set. I had to decide soon. That same night, just as I was about to sleep so I could wake up early to talk to Agent #3, my phone dings with a new email message.
It was from Unrealistic-Dream Agent. My husband threatened to block my internet connection so I could sleep, but I begged him to let me read this one. "I need closure," I said. He agreed, and read the email with me. Good thing he did, because I almost threw my phone in excitement.
Unrealistic-Dream Agent read my book, loved it, and wanted to talk to me!
We were scheduled to talk after my call with Agent #3, but honestly, I wasn't expecting much. I prepared myself for the inevitable, that we wouldn't be a good match. My experience two weeks before with Then-Dream Agent taught me not to get my hopes up. Besides, Agent #3 was just as amazing as the others. I already had a hard decision ahead of me.
During my call with Unrealistic-Dream Agent, I realized how wrong I was. I felt completely at ease with her. She wasn't like Then-Dream Agent at all, she didn't suggest revisions that would ultimately change my book. She wanted to keep its heart and soul, do some line-edits, and add new chapters I had always considered including. She told me her plans for my MG contemporary, and I loved them. She didn't even mind when I told her I'd like to set Spirits of Anito aside after this and work on a different one. She was totally fine with that, and was even excited for my new story idea! She was very thorough, organized, and had a vision for my career that really aligned with mine. Right then and there, I knew she was the agent for me.
In a span of almost two hours, Unrealistic-Dream Agent became Dream Agent. A day later, Dream Agent became My Agent. A month later, and so much more to come, I'm proud to be represented by Alyssa Eisner Henkin of Trident Media Group.
I know I still have more challenges ahead, but this is a huge step forward. After all, I've already come a long way from being that kid who couldn't read, to that author who has a fabulous agent. If Mama Nena could see this from Heaven, I'm sure she would been happy for me. And of course, very, very proud.
Thank you for reading! 😊